Matcha Powder (high culinary grade)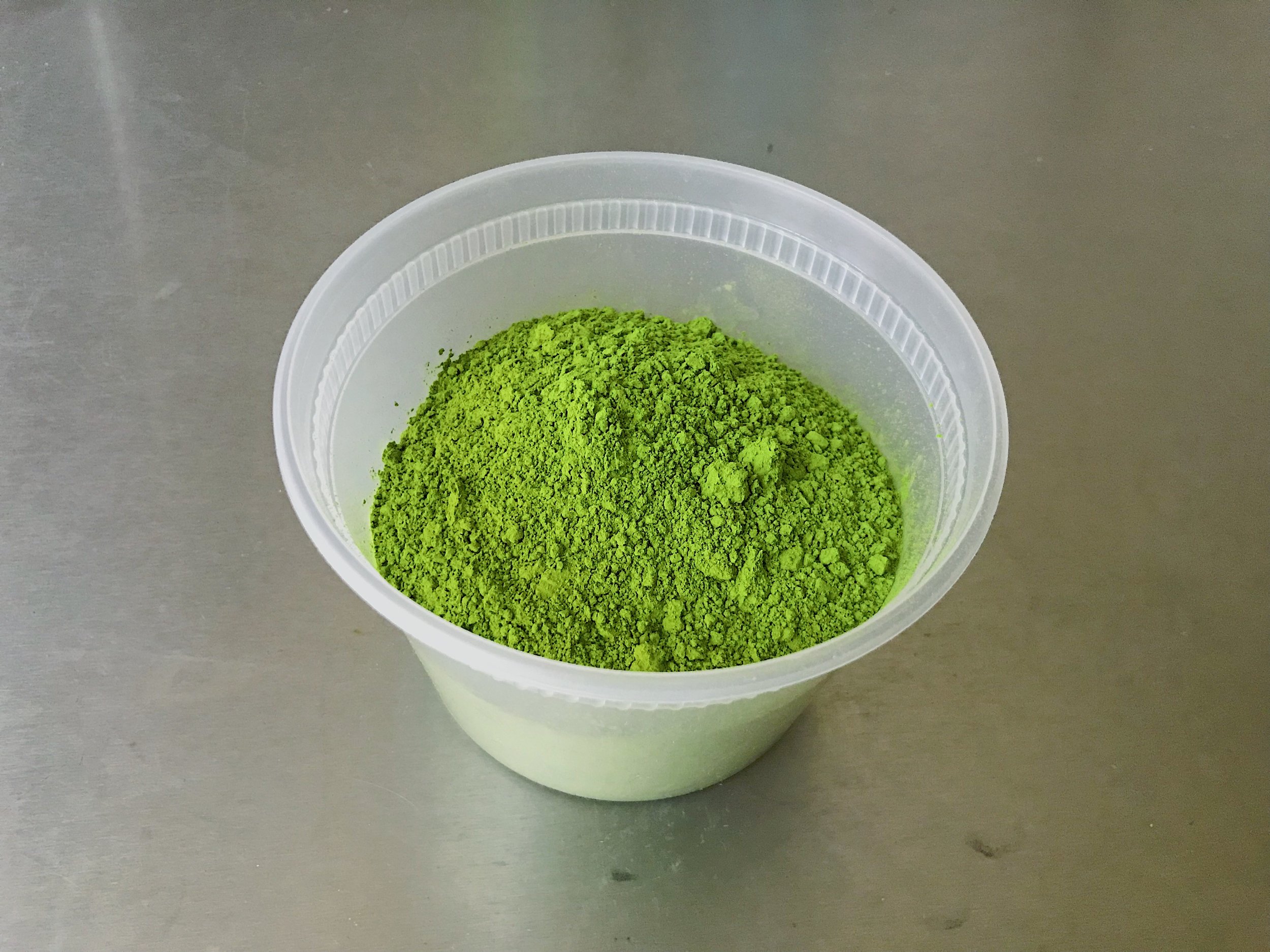 Matcha Powder (high culinary grade)
High culinary grade 100% pure matcha (green tea) leaf powder sourced from Japan.
Matcha Powder (High Culinary Grade)
Green tea high culinary grade powder with our best supplier. Once you try this we're sorry to say all other matcha powders will taste sad.
METABOLISM BOOSTING • VITAMIN K • ANTIOXIDANTS
INGREDIENTS 100% pure matcha high culinary grade powder.
KEEPS please keep in your fridge to preserve the freshness.
A superfood for well-being.
Matcha is high in GABA, which is a molecule made in the brain that increases well-being. More specifically, it relieves anxiety, improves mood, promotes lean muscle growth, stabilizes blood pressure, reduces pain and PMS and helps with concentration and mental clarity.
*** Please note that making lattes with ceremonial grade matcha is not necessarily always the best option because ceremonial matcha has a sweeter and subtle flavor, which can get lost if there are a lot of other ingredients. Culinary grade is more robust and less sweet and delicate and still shines with other ingredients.
Recipe to Try with Matcha Powder
Matcha Lattes are super simple to make, we like it with coconut or almond milk for taste.
Matcha Latte
INGREDIENTS
1 ¼ tsp matcha powder
60 ml hot water (75C)
180 ml almond or coconut milk, unsweetened
1.5 tsp honey - optional
Pinch of salt - not optional
METHOD
Wisk the matcha powder and salt into the hot water in a cup - keep in mind to use a big enough cup for the milk, add the honey and stir to dissolve.
Warm and froth your almond milk - I recommend using the barista one that makes an amazing froth and does not curdle like the plant-based milks at the grocery store. Pour the warm frothed almond milk into the matcha tea. Drink.
Gastronomy and Pastry
At the Lab we make pastries and other culinary creations with the matcha powder, including snacks and confections.
You Might Also Like